Learn More About Tyler R. Krummenacher, MD
Dr. Krummenacher is a Board Certified Orthopaedic Surgeon who is well versed in both non-operative and surgical care of all disorders of the hand, wrist, forearm, elbow, and shoulder. He treats all types of Upper Extremity Conditions including arthritis, trauma, fractures, nerve compression, hand and wrist deformities, infections, occupational injuries, sports injuries, and fingertip injuries, as well as revision of previous surgeries. The hand is one of the most intricate and flexible structures in the human body, unsurpassed in sensitivity, mobility, and strength. Care of the hand requires specialized attention – the type of attention that Dr. Krummenacher provides.
Dr. Krummenacher has earned a Subspecialty Certificate in Orthopaedic Surgery of the Hand, is Fellowship Trained in Orthopaedic Hand, Wrist, Shoulder, Elbow, and Microsurgery, and is ABIME Certified Independent Medical Examiner (CIME) with Certification in Impairment Ratings using A.M.A Guides 6th Edition. He is also a contributing author of the Hand Surgery Update VI.
Education
Undergraduate School
The University of Notre Dame, South Bend, IN
Four year, NCAA Division I Lacrosse Player
Medical School
St. Louis University School of Medicine, St. Louis, MO
Residency
Orthopedic Surgery Residency: University of Chicago Medical Center, Chicago, IL
Fellowship
Orthopedic Hand and Upper Extremity Surgery Fellowship: Mount Sinai St. Luke's Roosevelt Hospital, New York, NY
Professional Affiliations
American Association of Hand Surgery (AAHS)
American Society for Surgery of the Hand (ASSH)
American Academy of Orthopedic Surgeons (AAOS)
American Medical Association
Missouri State Medical Association
Support Staff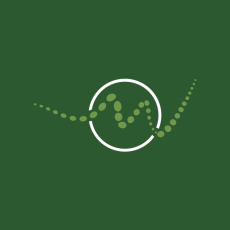 Nicole is a Medical Assistant with Dr. Krummenacher. She has worked as an orthopaedic MA for 19 years in both pediatric and adult practices. She handles all aspects of Dr. Krummenacher's practice. She has two children and enjoys travel, camping and all outdoor activities.